Eng Kian Lee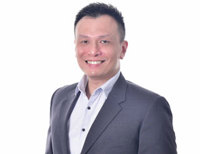 Managing Partner and Head of Audit and Assurance
Email:engkian.lee@pkf.com
Direct: (+65) 6500 9390
Lee Eng Kian joined legacy Arthur Andersen Singapore ('firm') in 1995 upon graduation with Nanyang Technological University with an honours degree in Bachelor of Accountancy. From the time he joined legacy Arthur Andersen in Singapore to the time he was promoted to audit manager in the same firm, Eng Kian was involved in the audit of diverse companies ranging from small medium enterprises to Singapore listed companies and multinational corporations in a variety of industries.
Together with legacy Arthur Andersen Singapore, Eng Kian joined Ernst & Young Singapore in 2002 as audit manager and in 2004, Eng Kian joined an European MNC as Group Financial Controller. In addition to performing the operational role of a group financial controller and was a key member to the group's IPO process.
As a qualified accountant and consultant, Eng Kian has been involved in IPO reporting accountants' work, business advisory, financial due diligence, and corporatisation of a government board. He is also experienced in the review of business and process risks and related controls and has added value in the audit process by recommending improvements to companies' policies and procedures arising from such reviews.
Eng Kian is a practising member of the Institute of Singapore Chartered Accountants and also serves as Audit Committee Chairman of a Singapore listed company.