Jimmy Lim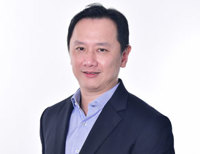 Partner, Corporate Finance
Email: jimmy.lim@pkf.com
Jimmy started out his career in 2002 with Deloitte & Touche LLP upon graduation with Royal Melbourne Institute of Technology with a Master of Finance. During 2006 to 2013, he was the appointed Associate Director with Deloitte & Touche Corporate Finance Pte Ltd. In 2015, he re-joined Deloitte & Touche in their Financial Advisory Services division and served as their Director (Valuations and Modelling) up till 2020 before joining PKF-CAP Advisory Partners Pte Ltd as Director.
During the course of his professional career, Jimmy has accumulated more than 20 years of experience in valuation, capital markets, corporate finance and audit, serving in local, multinational companies and listed companies in Singapore and the Southeast Asia region. He has demonstrated his professional leadership capability and has provided oversight to a diverse portfolio of valuation engagements comprising of business valuations, impairment assessment for financial reporting purposes, litigation support, purchase price allocation and pricing support across a wide range of industries. In addition, he has also experience in providing leadership to professional team in capital markets transactions ranging from general mandates to interested person transactions and general offers.
Under the Capital Markets capacity, Jimmy has acted as an independent advisor for Cambridge Industrial Trust, Nera, Vallianz, Ossia, Fabchem China, Hyflux Water Trust, SMRT, Vard and STX OSV.
He is a Chartered Valuer and Appraiser (CVA).
Qualifications
Master of Finance, Royal Melbourne Institute of Technology
Bachelor of Economics and Finance, Royal Melbourne Institute of Technology
Chartered Valuer and Appraiser (CVA)
History
2015-2020 Director, Valuations and Modelling, Deloitte & Touche Financial Advisory Services Pte Ltd
2014 – 2015, Associate Director, Provenance Capital Pte Ltd
2006 – 2013 Associate Director, Deloitte & Touche Corporate Finance Pte Ltd
2002 - 2005, Audit Senior, Deloitte & Touche LLP