Our Team
MICHAEL CHIN
Executive Chairman and Head of Risk Consulting
Michael is our Executive Chairman and Head of Risk Consulting, he has more than 25 years of audit and advisory experience.
He has been involved in acquisition due diligence review work, business valuations, IPO reporting accountants' work, internal audit, pre-IPO financial reporting advisory work for a China company planning for listing in Singapore, fraud investigations and litigation support.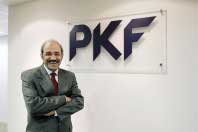 SAJJAD AKHTAR
Founder and Senior Partner, Head of Financial and Advisory Services (FAS)
Sajjad is our Founder and Senior Partner and our Head of Financial Advisory Services. He was formerly a Senior Partner of Arthur Andersen, Singapore having worked in the firm for 27 years. He has extensive experience in assurance, business valuations, corporate restructuring, financial advisory and claims and disputes consulting including testifying in court as expert witness. He is a fellow member of the Singapore Institute of Arbitrators and a member of the Panel of Mediators of Singapore Mediation Centre.
ENG KIAN LEE
Managing Partner and Head of Audit and Assurance
Eng Kian is our Head of Assurance and Advisory. He has 15 years of audit and advisory experience. He has been involved in IPO reporting accountants' work, business advisory, financial due diligence, and corporatisation of a government board. He is also experienced in the review of business and process risks and related controls and has added value in the audit process by recommending improvements to companies' policies and procedures arising from such reviews.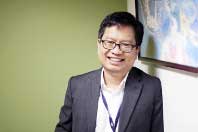 GOH BUN HIONG
Head of Tax
GOH Bun Hiong is the Tax Director of PKF- CAP LLP since October 2011. PKF-CAP LLP was formed by a merger between Pannell Kerr Forster LLP and Cap Partnership thereby bringing together the combined resources of two firms in Singapore.Bun Hiong's expertise includes organisational tax risk management, transfer pricing, dispute resolution, cross border tax risk management and investment planning.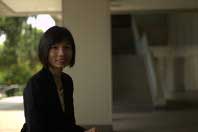 SIEW INN PONG
Head of Business Solutions
Siew Inn is our partner of Assurance, Business Process Outsourcing and Advisory. She has 14 years of audit and finance experience, spending 9 years in Arthur Andersen and Ernst and Young and another 5 years heading the finance department of listed entities.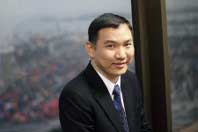 SIA BOON TIONG
Audit Partner
Boon Tiong is a partner of Assurance and Advisory. He has more than 13 years of public accounting experience in assurance advisory and financial reporting with major accounting firms and commercial firms. Boon Tiong began his career with a local medium public accounting firm in Malaysia upon completion of the professional examinations with Association of Chartered Certified Accountants, United Kingdom (ACCA) in 1999.
Head of Corporate Finance
Woon Pheng has been in the accounting and finance profession since 2001 and he is currently Director of the Financial Advisory Services department at PKF-CAP, a member firm of PKF International Limited. He was previously with Kudos CAS and RSM, both international public accounting firms.