Virtual Secondment Experience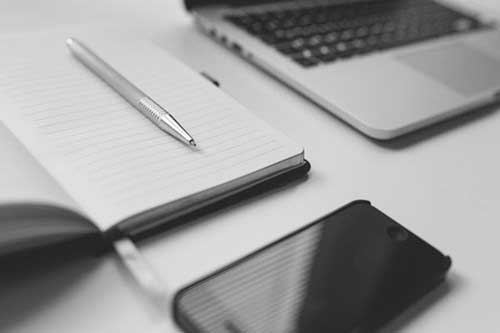 With COVID-19 restricting travel this year, the PKF Go experience has been limited to say the least. However, PKF-CAP has introduced virtual secondments and below is Cheong Jia Li's and Lee Yan Jiao's individual experiences of working remotely with PKF Brisbane.
---
Cheong Jia Li
COVID-19 has forced us to change how we work. We have started on working remotely from home since mid-March and I wasn't expecting for chances to go for secondment due to the border restrictions around the globe. I was thrilled when the Audit Partners announced that there would be a virtual secondment in PKF Brisbane. I was in Brisbane last year for the secondment and it was nothing but good memories working with PKF Brisbane colleagues.
Communication would be the biggest issue we anticipated during virtual secondment. We managed to communicate via emails, TEAMS and Workplace from Facebook. We arranged to work with different seniors and managers and each of the seniors had different working styles. Some of them would prefer to have a video call with us in the morning to brief us on our allocated sections for the day and have another call in the evening to follow up on our progress. Others would message us from time to time to ensure that we were on track. All of them were very helpful and patient in answering our questions.
There were definitely some differences working with them, in Brisbane and working virtually. There had been some miscommunication where I worked on a section that had been completed by the senior and we only realised it when there were 2 sets of working papers in the Caseware during completion. Also, Singapore and Brisbane has a time zone difference of two hours so there were instances where I had questions to ask for my sections but the senior was offline after working hours.
Overall, it was a special and fun experience to be part of this virtual secondment. We had a Zoom video call with the entire PKF Brisbane audit department on our last day and it was filled with laughter. We bid our farewell and hope that one day we will able to meet them again, in person.
---
Lee Yan Jiao
This was the first time that PKF-CAP introduced virtual secondment to PKF Brisbane. I was anxious and excited since we are the pioneer batch to experience this, there were no predecessors' sharing.
At the start, communication was a challenging factor, considering instructions need to be conveyed via tele-communication. Also not mentioning, the time zone differences between Singapore and Brisbane. However, soon all the uncertainties eased as the seniors and managers were very approachable and accommodating, knowing that we were not there physically. In addition, the management was very considerate for us to begin working at 8.30am (10.30am in Brisbane) according to Singapore time.
The workload provided to us was manageable which I believe has to do with the working culture in Brisbane. Moreover, the seniors and managers were always there to provide assistance during their working hours.
In addition, the usage of CaseWare in PKF Brisbane was a great exposure for me. Since PKF Brisbane has been using CaseWare (audit software) much earlier than PKF Singapore, their expertise in CaseWare was something I realised I needed to learn. Whenever I come across things that were not used in PKF Singapore, I will consult our colleagues in PKF Brisbane, and they are always so willing to show us those little "tricks" which allow us to work more efficiently on CaseWare. I am glad to say that those CaseWare skills gained were shared with my colleagues in PKF Singapore to improve our efficiency.
Though we were not there physically, PKF Brisbane still arranged a virtual farewell to thank us for the assistance provided during their audit peak. It was a fun and cheerful session with them.
Overall, this virtual experience was surely better than expected.
---
See more The PKF Experience items